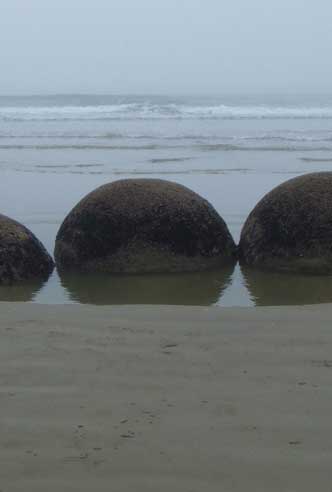 Unusually large and spherical boulders.
The Moeraki Boulders are a group of very large spherical "stones" on Koekohe Beach near Moeraki on New Zealand's Otago coast. These boulders are actually concretions that have been exposed through shoreline erosion from coastal cliffs that back the beach.
The boulders are one of the most fascinating and popular attractions on the South Island.
They originally formed in ancient sea floor sediments around 60 million years ago.
More information can be found here: www.moerakiboulders.com