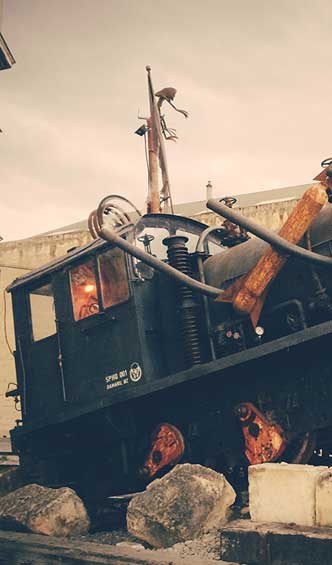 Steampunk is a quirky and fun genre of science fiction that features steam-powered technology. It is often set in an alternate, futuristic version of 19th century Victorian England.
The Steampunk future is driven by unusual steam powered devices – the 'world gone mad' as Victorian people may have imagined it. Examples are machines like those in the writing of H. G. Wells and Jules Verne, and in tv shows such as Dr. Who.
Oamaru is an ideal setting for Steampunk art and activities, given the wonderfully preserved and thriving Victorian buildings.
The building was originally called Meeks Grain Elevator and was built in 1883 from designs by Architects Forrester and Lemon for the grain traders and millers J. & T. Meek. Oamaru was at that time a flourishing sea port, and bigger than Los Angeles.
The five storey building was the only one of its kind in the southern hemisphere at the time. In 1920 the top two storeys were destroyed in a spectacular fire.
Find out more about the Steampunk HQ experience here: steampunkoamaru.co.nz