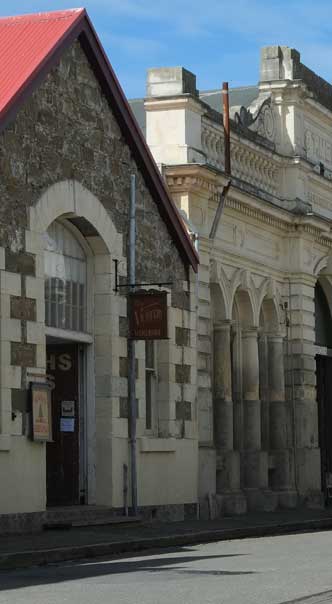 Wander and experience the arts of Oamaru's Victorian Precinct.
This atmospheric enclave has some of NZ's best-preserved Victorian commercial buildings. Descend on a dark and foggy night and it's downright Dickensian. It's also ground zero for all that is hip, cool and freaky in Oamaru, and one of the most fun places to window-shop in the entire South Island.
Wander around during the day and you'll discover antiquarian bookshops, antique stores, galleries, vintage-clothing shops, kooky gift stores, artist studios, old-fashioned lolly shops and craft bookbinders. At night there are some cute little bars, and you might even see a penguin swaggering along the street – we did!
The precinct is at its liveliest on Sundays when the excellent Oamaru farmers market is in full swing. Note that some shops and attractions are closed on Mondays.
More information can be found here: victorianoamaru.co.nz